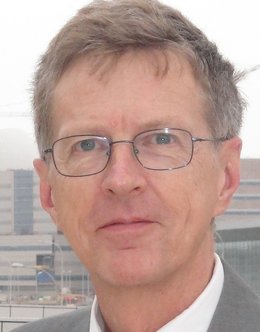 Bjorn Frenckner
Björn Frenckner, MD PhD, Consultant surgeon at ECMO Center Karolinska, Karolinska University Hospital, Stockholm, Sweden.
Björn Frenckner conducted medical studies at Karolinska Institutet, Stockholm, Sweden and graduated in 1974. Internship finished 1976. Specialist in pediatric surgery in 1981 and in cardio-thoracic surgery in 1986. Consultant pediatric surgeon at St Göran Children's Hospital and later at Karolinska University Hospital since 1986. Professor of pediatric surgery 1999.
He was one of the founders of the Stockholm ECMO program in 1987 and has been working with it and its development since then. This has among other things involved development of the mobile ecmo team in Stockholm. Research interest has also focused congenital diaphragmatic hernia.
Dr Frenckner has published around 125 scientific papers and a large number of textbook chapters. He was member of the ELSO steering committee 2009 – 2015 and is presently member of the EuroELSO steering committee since 2011. He is also a Fellow of ELSO.
Abstracts of invited talks