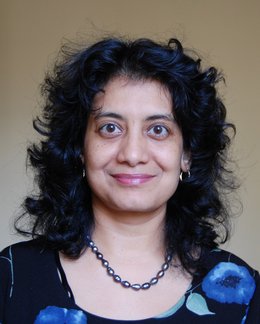 Aparna Hoskote
Dr Aparna Hoskote is a Consultant Paediatric Cardiac Intensivist in Great Ormond Street Hospital for Children NHS Foundation Trust & Honorary Senior Lecturer, UCL Great Ormond Street Institute of Child Health, London, UK. The Cardiac ICU at Great Ormond Street Hospital is a quaternary referral centre for children with congenital heart disease, and a nationally commissioned centre for ECMO, mechanical bridge to transplantation with ventricular assist devices, cardiothoracic transplantation, primary pulmonary hypertension and tracheal disease.
Dr Hoskote leads on a theme of neuromonitoring, neuroprotection and neurodevelopmental outcome in children with heart disease and those supported on extracorporeal life support including ventricular assist device. Her research focuses on establishing measures to identify neurological impairment pre and post major cardiac surgery, structured follow-up for ECLS survivors and to study multichannel cerebral oximetry as an early marker of impaired cerebral autoregulation and brain ischaemia. She has several publications to her credit in peer-reviewed journals and has co-authored textbook chapters in the ELSO Red Book and Paediatric Intensive Care. Dr Hoskote has developed expertise in clinical governance, patient safety and quality improvement within paediatric cardiac intensive care.
Dr Hoskote is a member of the Paediatric Intensive Care Society (PICS) UK, British Congenital Cardiac Association (BCCA) and is an active member of the Euro ELSO Scientific Committee and is the chair of the Euro ELSO Working Group on Neurological Monitoring and Outcome. She has been elected to the position of the Deputy Chair of the Cardiac ICU & Mechanical Circulatory Support section in ESPNIC since October 2017.