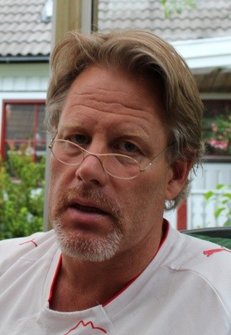 Lars Mikael Broman
Lars Mikael Broman MD PhD, Sr Consultant Intensivist and Anesthetist, clinician and Head of Research and Development at ECMO Centrum Karolinska, Karolinska University Hospital, Stockholm, Sweden.
Medical studies at Uppsala University, Sweden. PhD in Physiology and Medical Biophysics, Uppsala 1997. Clinical training and specialization in Anesthesia and Intensive Care.  Former Medical director at level 1 and 2 ICUs.  ECMO Centre Karolinska since 2011. Continued teaching at Uppsala University. ECMO-related research at ECMO Centre Karolinska in affiliation with Dept of Physiology and Pharmacology, Karolinska Institutet in subjects as ECMO Transport/complications; Septic syndromes and outcome; Sepsis, selenium and inflammation; Recirculation phenomena during VV ECMO; Outcome in elderly; and Central nervous system complications. Dr Broman is also collaborating with Linne´ Flow, Dept of Mechanics, Royal Technical Institute (KTH), Stockholm concerning research on Cannula design and flow properties; Coagulation activation by circuit components, and Early clot detection.
Dr Broman is a member of the European ECMO Advisory Board, EuroELSO Scientific Committee, EuroELSO Working Group on Innovation and Technology, ELSO Working Group for Adult ECMO, and Registry Committee.