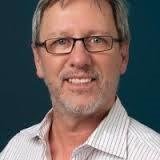 Blair Henry
Blair is a Senior Ethicist with the Health Ethics Alliance and is currently working with the Ethics Centres at Sunnybrook Health Sciences Center, North York General Hospital, and West Park Health Care Centre in Toronto. He completed a postgraduate Ethics fellowship through the Joint Centre for Bioethics at the University of Toronto, and he holds a Doctor of Bioethics degree from Loyola University in Chicago.  
 He is also an Assistant Professor in the Division of Palliative Care in the Department of Family and Community Medicine, with a cross-appointment at the Dalla Lana School of Public Health, both at the University of Toronto.
 Blair has a particular interest in the ethics of research relating to emergency settings. He is currently a member of the ECMO-CPR Program for Canada Hosted by Canadian Blood Services.