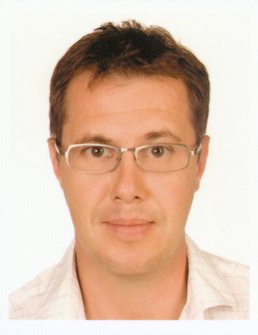 Michael Holzer
Michael Holzer is Internist, Intensivist and Emergency Physician at the Department of Emergency Medicine at the Medical University of Vienna.
As an emergency physician he is involved in the day to day care of patients with cardiovascular problems including acute myocardial infarction and cardiac arrest, patients with stroke, intoxications or other forms of adult emergencies.
His research activity extends from the laboratory bench (the neuroprotective effects of therapeutic hypothermia on global cerebral ischemia; the effectiveness of various cooling methods; influence of new resuscitation methods on the neurologic function and survival in pigs) through to clinical trials (study coordinator of the HACA trial; local PI for various studies on cooling devices in patients after cardiac arrest) and he is currently responsible for all resuscitation research activities of the department of emergency medicine He has authored more than 150 publications and lectures widely.
His work has been supported by the European Commission and the Research Grant of the Austrian National Bank. He has published widely (including the NEJM, BMJ, Stroke, Resuscitation, Annals of Internal Medicine, American Journal of Medicine, Archives of Internal Medicine and Critical Care Medicine) and has acted as a reviewer for among others (Critical Care Medicine, Circulation, European Heart Journal, Journal of the American College of Cardiology and Resuscitation).
The Department of Emergency Medicine at the Medical University of Vienna is a leading centre for therapeutic hypothermia research. It has particular expertise in organizing large RCTs in cardiac arrest and resuscitation including the HACA trial.