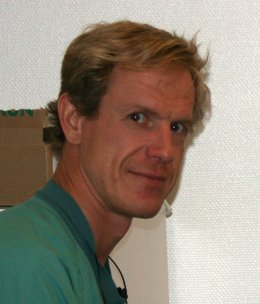 Jonas Lindholm
MD Consultant in Cardio Thoracic Anesthesiology & Intensive care and ECMO.
Since 2009 working full time as ECMO consultant and ECMO specialist. Personal experience of over 530 ECMO runs and over 70 transports on ECMO. The ECMO ICU treats neonatal, pediatric and adult patients, cardiac and/or respiratory failure. Patients from weight 1.6kg to 160kg. 80-90 patients are treated per year, with a total experience of over 1200 patients and 1000 transports performed on ECMO. Current research of interests are ECMO physiology, infection therapy in intensive care, CRRT and plasmapheresis, coagulation during ECMO.
Former Flight Test Engineer in the Swedish fighter Griffon project. Electronic integration system for prototype 2 and 4.
Physician at; Speedway GP World Champion and Ice speedway GP WC series, Road racing/Motocross/Endurance Swedish Championship, Swedish Tour Car Championship, European Drag racing Championship.