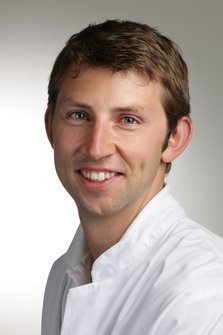 Maximilian Malfertheiner
Maximilian Malfertheiner is a specialist for intensive care and internal medicine with focus on respiratory medicine. He is working at the ECMO Center of the University Hospital Regensburg Germany, a internationally renowned center for ECMO therapy in respiratory and cardiac failure. 
His scientific focus is on improving anticoagulation and hemostasis monitoring in ECMO therapy. In 2017 he was working with the Critical Care Research Group at the Prince Charles Hospital in Brisbane, Australia on new anticoagulation strategies in ECMO. Recently he was involved in developing the "Maastricht Treaty for Nomenclature in Extracorporeal Life Support".
Dr. Malfertheiner is a founding member of the European ECMO Advisory Board and also member of the work group on Innovation on ECMO and ECLS of the EuroELSO.