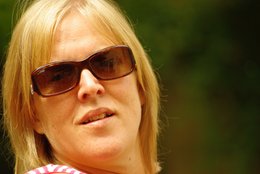 Claire Westrope
Claire Westrope MBCHb, MRCPCH  Consultant in Paediatric Intensive Care and ECMO Clinical lead for PICU.
Speciality: PICU, ECMO, Continuous Renal Replacement Therapy.
Member of Royal College of Paediatrics and Child health, Paediatric Intensive Care Society, European Society Paediatric and Neonatal Intensive Care, Extracorporeal Life Support Organisation. Specialist interest ECMO, Continuous Renal Replacement Therapy, EuroElso Education Committee, Simulation Training.
Claire qualified from Manchester University and trained in Paediatrics then PICU and ECMO in Newcastle, Leicester and Birmingham. She has been a Consultant in PICU and ECMO at University Hospitals of Leicester NHS Trust  since June 2010 and Clinical Lead for PICU since September 2015. Claire is chair of the Paediatric Intensive Care Society (PICS) Renal Replacement Therapy Group and with this group, and close work with PICANET has set up a national data collection of all RRT activity in PICU's across the UK She does similar work as part of the PICS  ECMO group. . Claire is also a member of the European ELSO's education committee, which provides education and training workshops at Euro-ELSO conferences and ECMO centres across Europe
Claire is trained in medical simulation provision and debriefing and has used these skills to help develop and establish simulation training within our PICU and ECMO teams, as well as supporting national ED and ENT simulation training programmes.