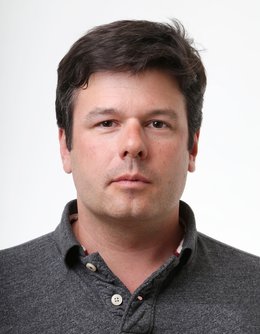 Jiří Malý
Jiri Maly, MD, Ph.D., Associate Professor of Surgery


Jiri Maly is a cardiac surgeon and Vice-Chair of Department of Cardiovascular and Transplant Surgery at IKEM, Prague. Dr. Maly graduated from First Faculty of Medicine, Charles University, Prague, Czech Republic and later defended his PhD thesis in Human Physiology and Pathophysiology. In 2016 he has been appointed an Associate Professor of Surgery at Second Faculty of Medicine, Charles University, Prague.
His research and clinical practice focus predominantly on use of Mechanical Circulatory Support (MCS) in the end stage heart failure patients.
For more than a decade, he has been part of international teams (Columbia Univ., Tufts, and University of Chicago) focused on development of artificial heart program. He is one of the pioneers implanting percutaneous pump in cardiogenic shock patients. Dr. Maly has authored and published over 50 per-reviewed scientific articles and book chapters on this topic and led the PHP HM Cardiogenic Shock Pilot Study.
Dr. Maly is a member of European Association for Cardio-Thoracic Surgery, International Society for Heart & Lung Transplantation and several Czech societies of the same interest. He was the implant surgeon and fellow researcher in Less Invasive Heart Mate III Study and in Heart Mate III CE Trial, HAART, and CARDIOROOT studies. Dr. Maly actively participates at many international conferences all over the world.