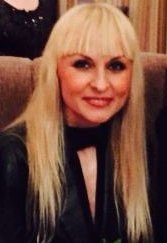 Mirjana Cvetkovic
I am consultant paediatric cardiac anaesthetist and intensivist responsible for the care of the patients undergoing paediatric cardiac surgeries, and continuous patient care on CICU at University Hospitals of Leicester (UHL), UK. UHL is a tertiary referral centre for children with congenital heart disease before and after congenital heart surgery and for children with intractable respiratory or cardio-respiratory failure needing ECMO. From July 2018 I will be joining paediatric cardiac team in Great Ormond Street Hospital, London UK.
I am a regional medical simulation lead for foundation doctors and participate in developing of their educational pathway. Additionally, I am organising medical simulation teaching for anaesthetic and paediatric doctors and nurses, and I developed weekly in situ simulation programme with multidisciplinary team training. 
I am anaesthetic lead for neuromonitoring, neuroprotection and neurodevelopmental outcome in children with congenital heart defects and those supported on ECMO with the aim to improve patient care, service delivery and ultimately quality of life.
My current research focus is to establish measures to identify neurological impairment and neurodisability pre, during and post major cardiac surgery and establish structured, longitudinal follow-up for survivors, to study the effect of neuroprotective interventions and outcome and to study Transcranial Doppler as a marker of brain autoregulation.
I am an active member of Paediatric Anaesthesia and Intensive Care Societies worldwide, ELSO, Euro ELSO Working Group on Neurological Monitoring and Outcome and Working Group of Anticoagulation on ECMO and the Mechanical Circulatory Support Task Force Cardiac ICU & Mechanical Circulatory Support section within ESPNIC.