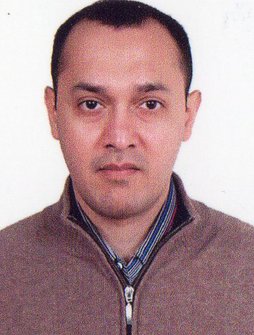 Sachin Shah
Dr Sachin Shah (MBBS MD FRCA FFICM EDIC)
Honorary Senior Clinical Lecturer at William Harvey Research Institute and Queen Mary's University of London.
Consultant in Adult Intensive Care, Anaesthesia and ECMO
Barts Heart Centre, St Bartholomew's Hospital, London.
Education and Training
Dr Shah completed his postgraduate training in Anaesthesia from the MS University of Baroda.
After moving to United Kingdom he trained at St George's School of Anaesthesia and was awarded Fellowship by The Royal College of Anaesthetists in 2005. He has worked at major cardiothoracic and transplant centres in London (St. George's Hospital, Royal Brompton & Harefield Hospital). He further trained in Intensive Care in Wessex and was awarded European Diploma and Fellowship of Faculty of Intensive Care.
Dr Shah was appointed as Consultant in Intensive Care, Anaesthesia and ECMO at The Royal Brompton Hospital in 2013. He subsequently moved to St. Bartholomew's Hospital in 2016.
Clinical Expertise
Dr Shah has vast experience in Cardio-thoracic and General Intensive Care. He has been a part of NHS commissioned severe acute respiratory failure service since 2013. Dr Shah has managed over 200 patients requiring variety of Extra-corporeal Life Support treatment. He has conducted several mobile and air ECMO retrievals.
Since his appointment at St Bartholomew's Hospital in 2016, Dr Shah and his colleagues have been instrumental in setting up ECMO service for severe acute cardio-respiratory failure. Currently, Barts Heart Centre at St. Bartholomew's Hospital is the largest Cardio-thoracic Centre in Europe.